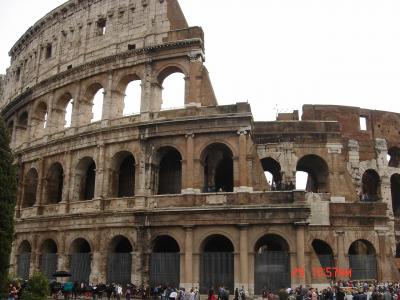 In October of 2008, I visited Rome. The city is very beautiful, the much pretty is a coliseum.
When I go out the underground, I find to a coliseum .The romans constructed a coliseum is a thousands years.
The people in Rome is very pleasant, the food is very good.
Coliseum is a monument spectacle for the form.
I turned a Rome.
Marc Balderas