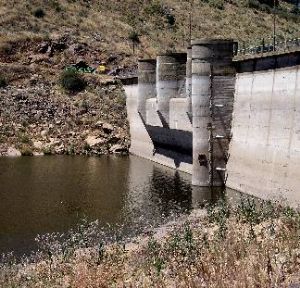 I love this photo because it reminds me very good memories of these holidays.
What we see in the picture is a water dam is located on the outskirts of the seaside town.
Come at night and we sat in a staircase because it was the only place where it was cooler.
The scenery was very beautiful, there was stress or noise.
On the other side of the barrier, there are many hectares away from where they could see wild horses.
I have not bathed ever, but my friends say that in summer the water is very good.